GAC MOTOR's best-selling five seater SUV model, the GS4, has already seen some upgrades. Now, the GS4 1.5AT GE version is ready to hit the Chilean market.
In the spirit of GO AND CHANGE, GAC MOTOR is always tweaking its models, to bring them up to speed with the latest manufacturing capacities. This ensures that every drop of value gained in GAC R&D centers across the globe is passed on to customers.
PERFORMANCE
The 1.5T AT, GE Version GS4 comes with a considerable engine upgrade, replacing a 1.3T engine with a 1.5T engine and switching from a 5-speed manual to 6-speed automatic gearbox, giving drivers access to more power and at the same time, smoother driving and more control.
The 5-seater GS4 is one of GAC MOTOR's best-selling and most versatile models, able to function as a day-to-day family transport vehicle or a vehicle of adventure. With more power packed into it, the GS4 1.5T AT GE version can take you further, faster.
INTERIOR
The GS4 1.5T AT GE version has also made considerable upgrades in comfort. With extended legroom in the back row, and new, luxurious lining material, including eco-leather seats and third-row center armrest. The interior cabin of this new version of the GS4 feels comfortable and elegant, providing anyone who's travelling, comfort and relaxation.
In the front, the GS4's radio display has also now been replaced with an advanced, user-friendly 10" touchscreen with Car Play & Android Auto, providing quick and easy access to multiple intelligent in-car systems. This radio also has a new rear camara incorporated, which makes parking much easier and gives the interior of the car the techonological feel that is characteristic of all GAC MOTOR's vehicles.
GAC MOTOR is constantly striving towards even greater technological innovation. As one of the top Fortune Global 500 car companies in the world, GAC group is committed to always bring technological innovations into all vehicles. From traditional upgrades, to best-selling models, GAC MOTOR ensures that top edge technology and an exclusive design innovation is brought to all global customers. The GS4 1.5T AT GE is ready to make a difference in the automotive world and lives of Chilean customers.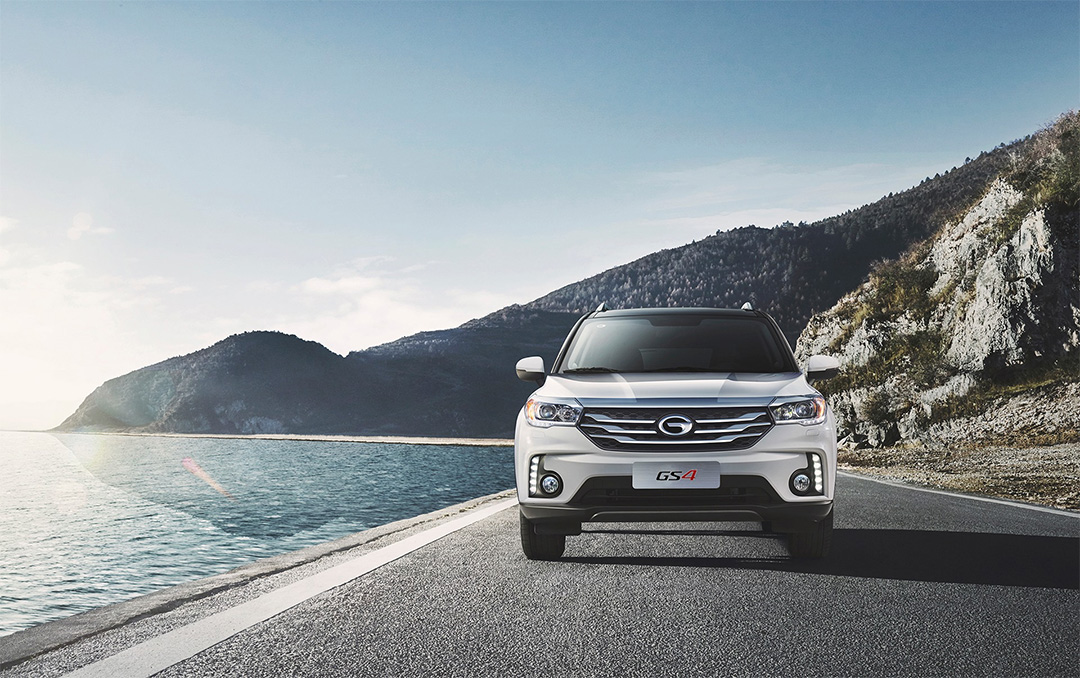 The GE Version GS4