GAC MOTOR recently took part in one of Ecuador's most exciting rally events: the Ecuador 6 Hours.
GAC MOTOR vehicles are designed more for everyday use than whirling around rallies, but the event was an exciting and important opportunity to connect with automobile fans in the key market of Ecuador.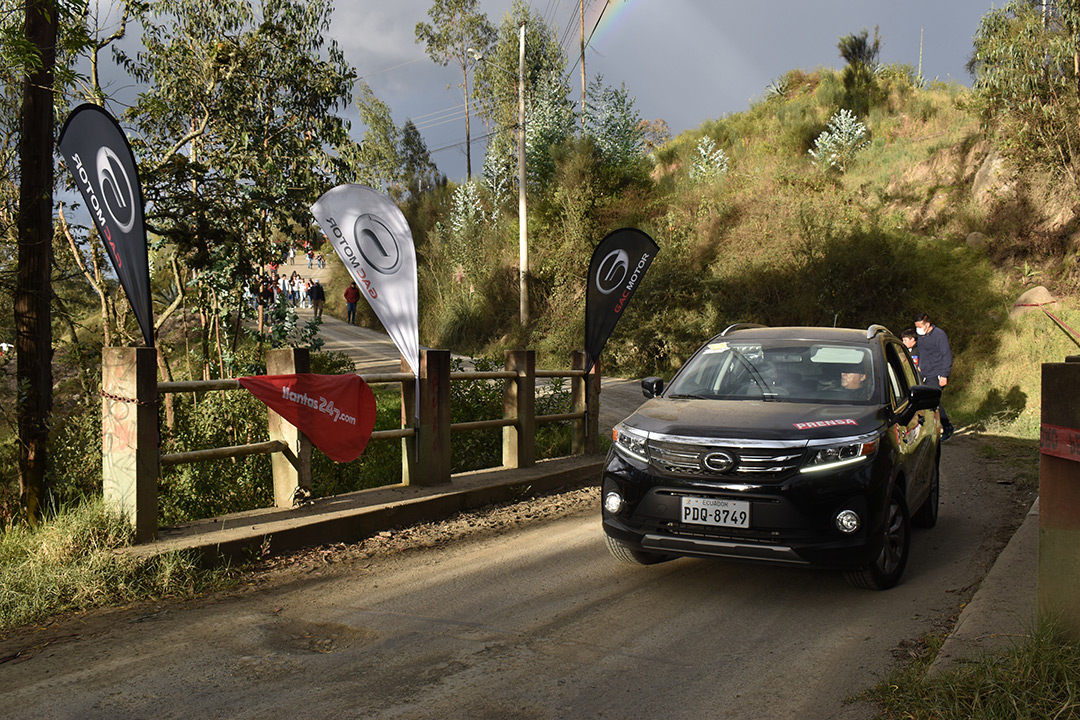 Caption: GS3 at the "6 Hours" Rally
Brand Visibility
The GAC MOTOR GS3 was driven by the Mundo Tuerca Automovilismo media team during each day of the race. The popular car was exhibited on site, creating a great visual impact and allowing present car enthusiasts to admire it.
Connecting with local consumers - especially those passionate about cars and automobile events - is of huge importance to GAC MOTOR as the company expands overseas. As well as being an exciting race, the Ecuador 6 Hours rally was an effective location for targeted brand image cultivation.
As a sponsor, GAC MOTOR was frequently mentioned during the live broadcasts, and the brand remained highly visible on programs throughout the rally, boosting brand image recognition and consumer trust.
Mundo Tuerca Automovilismo has become one of the most important national motorsport programs in Ecuador, with a 22-year history in mass media. The media currently acts as an informative and entertaining sports reporting channel.
Partnering with Mundo Tuerca Automovilismo, who boasts a total Facebook reach of nearly 375,000 individuals and can offer more than 1,000 direct interactions, essentially guarantees increased advertising impact, brand awareness, and frequency of mentions.
Understanding the Local Market
The 6 Hours rally takes place at Yahuarcocha, Ecuador's spectacular racing circuit that has been a center of the nation's motor sports since the 1960s.
Understanding and connecting with the Ecuadorian car market is a key goal for GAC MOTOR. Events that ignite the passions of car lovers are a way to share the joy of cutting-edge vehicle technology. Taking part in the 6 Hours rally is not just a form of targeted brand exposure; it also allows the GAC MOTOR brand and team to build a closer connection with the Ecuadorian population, sharing in the excitement and passion of a high-caliber race.
With the 6 Hour rally successfully complete, GAC MOTOR looks forward to continuing to strengthen brand image in Ecuador. With quality vehicles, world-class technology and a deep commitment to meeting new market demands, GAC MOTOR will continue to bring better mobile lives to more and more consumers across the globe.