GAC MOTOR, China's fastest-growing auto brand, worked hand-in-hand with World Wildlife Fund (WWF) and Sanjiangyuan (Three-River-Source) National Park Administration to launch a new round of activities assisting the ecosystem and environment protection at the national park. GAC MOTOR donated 20 brand-new GS8 SUVs and successfully organized the first environment protection Volunteer Program of 2018.
(GAC MOTOR donated 20 GS8 SUVs to Sanjingyuan National Park.)

(The Sanjiangyuan Region is the home of the headwaters of several major rivers of Asia.)
This year's first group of volunteers mainly consists of journalists from media nationwide. For the first time, the volunteers of the program traveled into Hoh Xil, the core conservation area of the Yangtze River headwater region. They studied from specialists in ecosystem and environment protection for basic information of rescue of wild animals and nursing of Tibetan Antelope, and observed the geological conditions surrounding the lakes. By conducting ecosystem and biodiversity protection services, the program aims at attracting public attention to the environment of this region and introducing more resources to the protection of its ecosystem.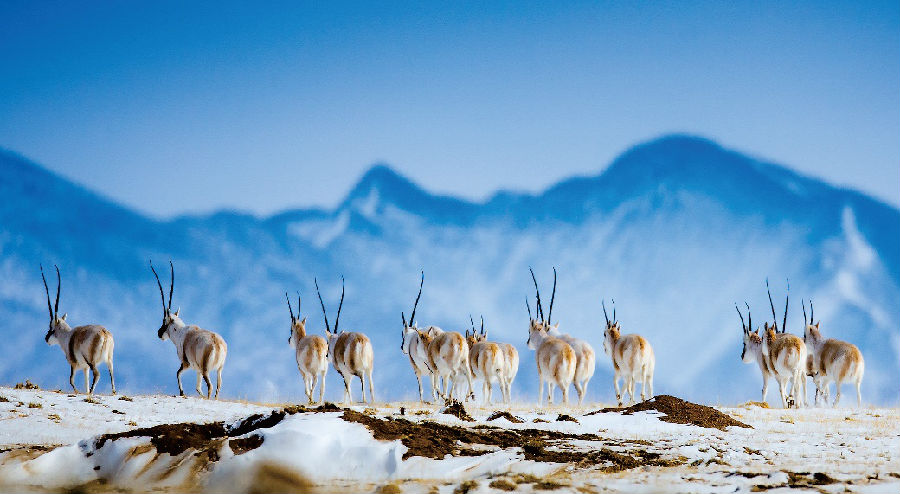 (The Tibetan Antelope is one of the protected species in Sanjiangyuan region.)
Sanjiangyuan National Park is the first of its kind in China. Located in the hinterland of Tibetan Plateau, with an average altitude of nearly 5,000 meters (16,400 feet), the National Park boasts the headwaters of major rivers of the Eurasian Continent including the Yangtze River, Yellow River and Lancang River (aka Mekong River) which runs through many Asian countries. These rivers are the lifeblood for billions of people in China and Asia, and have been, since ancient times, fundamental elements in enabling the thriving human civilization. Animal and plant resources abound in the Sanjiangyuan region. Home to over 150 endangered and protected animal and plant species including Tibetan Antelope, Yak and Snow Leopard, Sanjiangyuan is the most biologically diversified high-altitude area.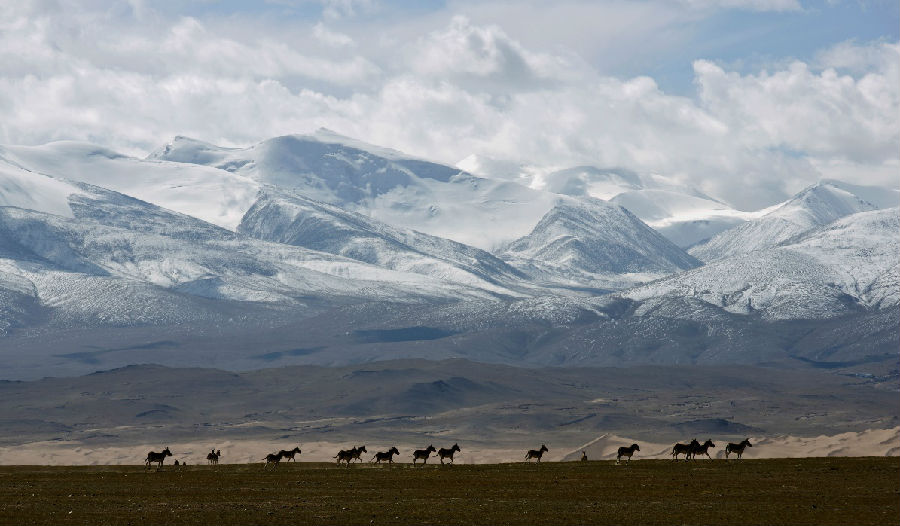 (Hoh Xil is a prohibited area for humans, but considered heavenly for wild species.)
Located in the Yangtze River headwater region, Hoh Xil is one of China's largest natural reserves by area, and also boasts its highest altitude and most diversified wild animal species. In July 2017, the Hoh Xil was listed among the World Heritage Sites, the 51st one in China. Nevertheless, the ecological environment of this region has become extremely fragile because of global warming, human business development and illegal hunting. This invaluable gift of nature now calls for proactive protections from mankind. The water conservation, ecosystem protection and biodiversity maintenance in the Sanjiangyuan region carries extreme significance in the international community.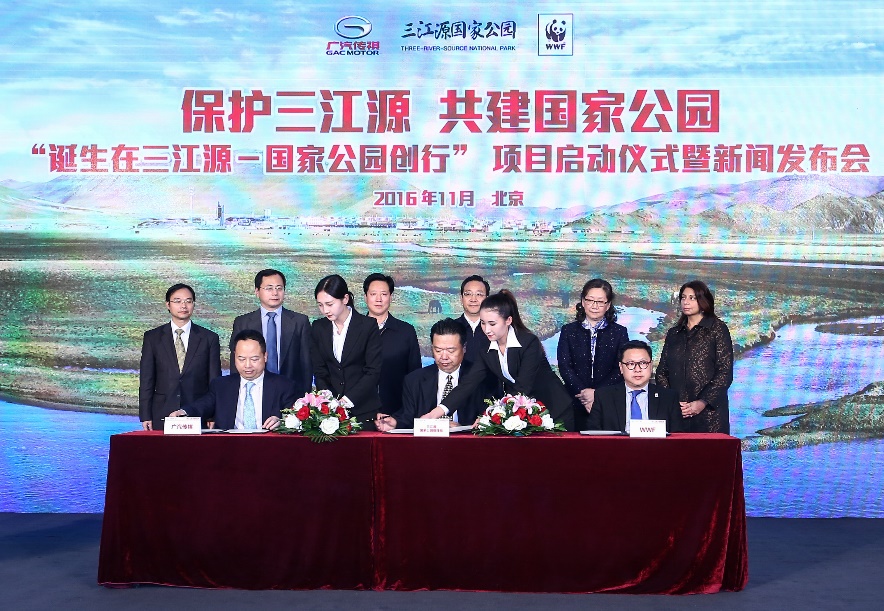 (GAC MOTOR signed the strategic cooperation framework agreement with Sanjiangyuan National Park Administration and WWF.)
In 2016, GAC MOTOR, as the first enterprise with non-public resources, entered into partnership with Sanjiangyuan National Park Administration and WWF, and initiated the Sanjiangyuan Conservation Project aiming at co-founding China's first National Park — innovating a new form of cooperation where non-public sectors could participate in Chinese national park development.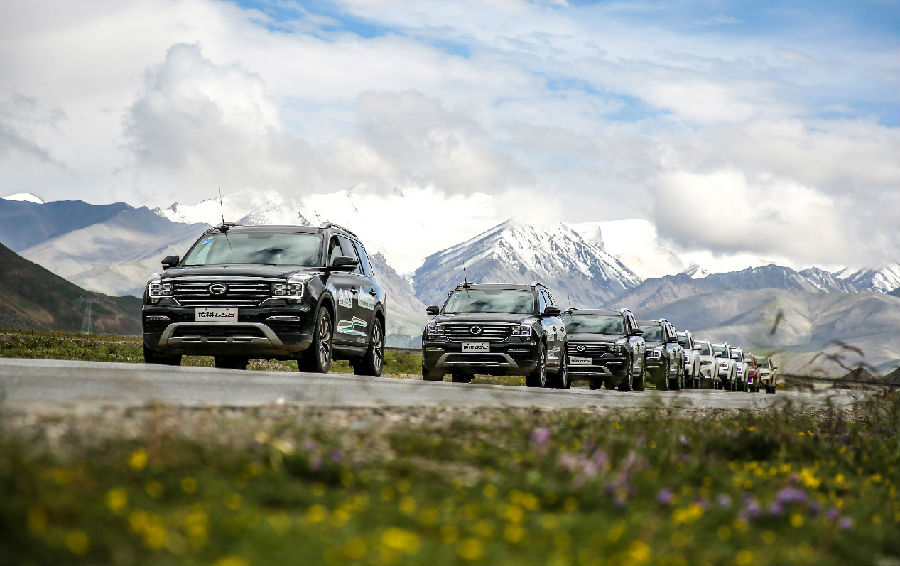 (GAC MOTOR organized volunteers to join the Wetland Ambassador Program since 2017.)
In 2017, GAC MOTOR launched the Wetland Ambassador Program and brought several groups of volunteers from the company, suppliers and the media into the Sanjiangyuan region for environment protection, biodiversity protection and desertification prevention studies and donated a good number of vehicles as park patrol cars. These series of actions attracted wide public attention from all walks of life on environment protection in Sanjiangyuan region and have broad community implications.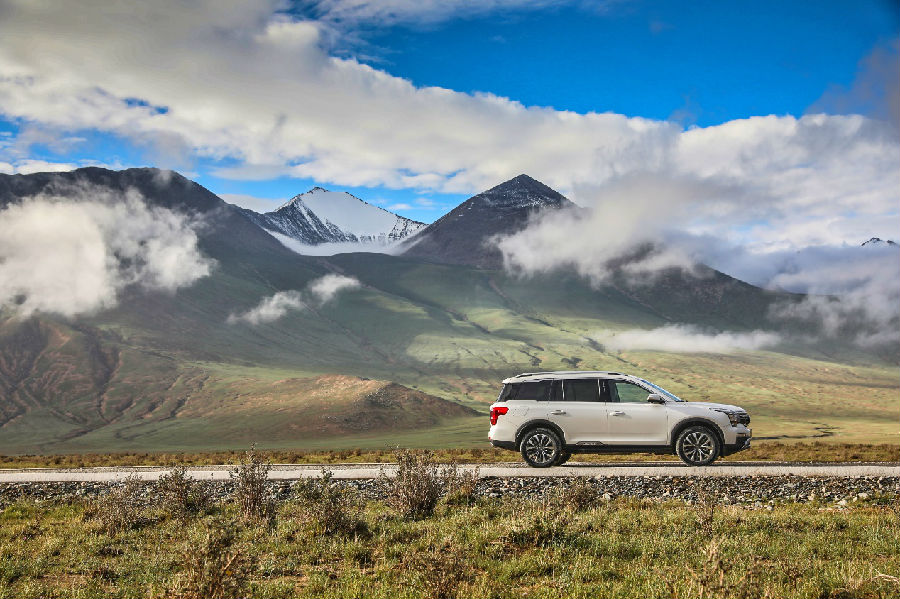 (GS8 SUVs are provided as patrol vehicles to aid the daily operations of Sanjiangyuan National Park.)
As a Chinese automobile brand with strong social responsibility, GAC MOTOR has always been a strong supporter behind the Sanjiangyuan National Park. Moving forward, GAC MOTOR will continue to serve as a leader in this field by attracting and introducing more non-public resources into the development of Sanjiangyuan National Park. GAC MOTOR wishes to join hands with global partners in this shared mission of protecting the global ecosystem and realizing a harmonious co-existence between mankind and the nature.