GAC MOTOR, a leading manufacturer of next-generation automobiles characterized by its craftsmanship, quality, and excellent design, has expanded its global reach over the last few years and successfully established its brand presence globally.
Through its continuous efforts to build its brand image in Chile, a key market in Latin America, GAC MOTOR announced earlier in March the sponsorship of ongoing national Copa Chile for the second year in a row, followed by an announcement made just last month, of a new strategic partnership with Legendary Chilean Football Club, Colo-Colo, who also happens to be the defending champions of Copa Chile Easy 2022.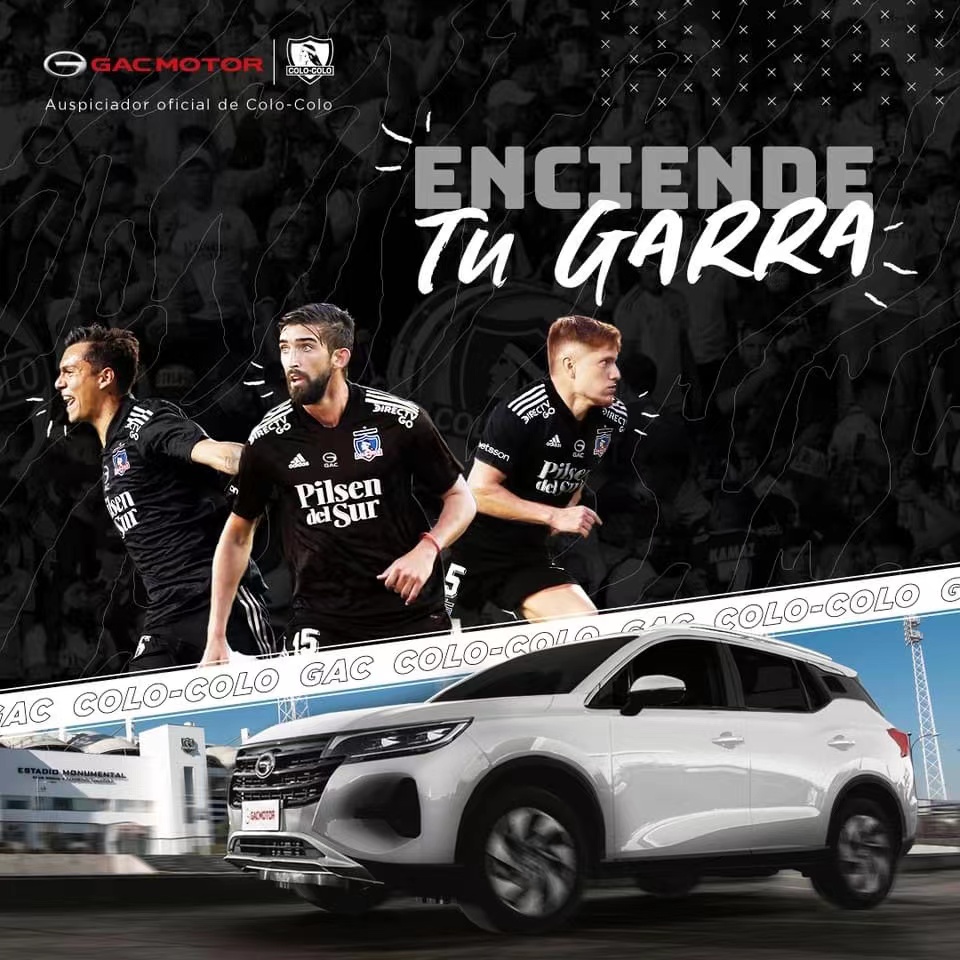 Copa Chile Easy 2022 is the 42nd edition of the traditional cup tournament between football clubs in Chile and is one of Chile's most anticipated and representative national sports events every year. As a sponsor of this high-profile event, GAC MOTOR will have their logo across the tournament's stadiums and will also be responsible for transporting the Cup that will carry the plaque with the name of the next winning team, further instilling GAC MOTOR's strong and reliable brand image in the hearts of a football-loving nation.
Important Milestones in 2022
The sponsorship alliance with Copa Chile for the second consecutive year and partnership alliance with Legendary Football Club, Colo-Colo, are important results of GAC MOTOR's overseas development in 2022. Building on this momentum, GAC MOTOR also recently launched their new SUV ALL NEW GS4 model in Chile, which boasts of its practicality, comfort, and stunningly sleek design, marking another important step in its Latin America expansion strategy.
ALL NEW GS4 is the latest rendition of GAC MOTOR's star performer, with top-quality material and upgraded design for an elevated level of sophistication. The model has been exceptionally well-received by both auto influencers and the Chilean public as display of GAC MOTOR's commitment to quality and craftsmanship.
Consolidating Market Presence
Since their re-entry to the Chilean market in November 2020, GAC MOTOR has shown no signs of slowing down. Sales in Chile registered a 93% year-on-year in the first five months of 2022, a testament to the impressive milestones GAC MOTOR achieved. With a strong product line-up and a strategic partnership to help connect the brand to the local crowd, GAC MOTOR is further consolidating its market presence in the Chilean market. Through their commitment to the spirit of craftsmanship, GAC MOTOR will only continue to establish itself as a force to be reckoned with within the competitive Chilean automobile market in the coming years.