On November 19, 2021, GAC MOTOR celebrated the 1-year anniversary of entering the Chilean market. With successful car launches and other events, new showrooms, and contracted cooperation deals with key local influencers, the future holds great potential for this developing market.
A Key Latin American Market
Since entering the market last year, GAC MOTOR has far exceeded its sales targets, jumping quickly to 37th place in the automobile market with 0.4% market share.
Strikingly, GAC MOTOR also achieved a massive 134% of vehicle shipment targets, reflecting both the company's commercial efficiency and strong demand for GAC MOTOR products.
Big Things to Come
In order to fully cultivate healthy development in the Chilean market, GAC MOTOR has paired with SKBerge, a reliable and well established local dealer with a network of 19 brands and sales volume of around 100,000 vehicles. Since November 2020, GAC MOTOR has built 12 sales outlets, creating a strong foundation for years of further development.
Currently, GAC MOTOR sells three models in Chile: the GS3, GS4 and GA4.
The new GS8, GAC MOTOR's flagship 7-seater, will also arrive early in 2022. It comes with advanced technology including the BOSCH ESP 9.1 stability system, an Intelligent Adaptive Lighting System for headlights, and a 2.0 Turbo and Intercooler engine with 320 Nm of Torque and a 6-speed automatic transmission.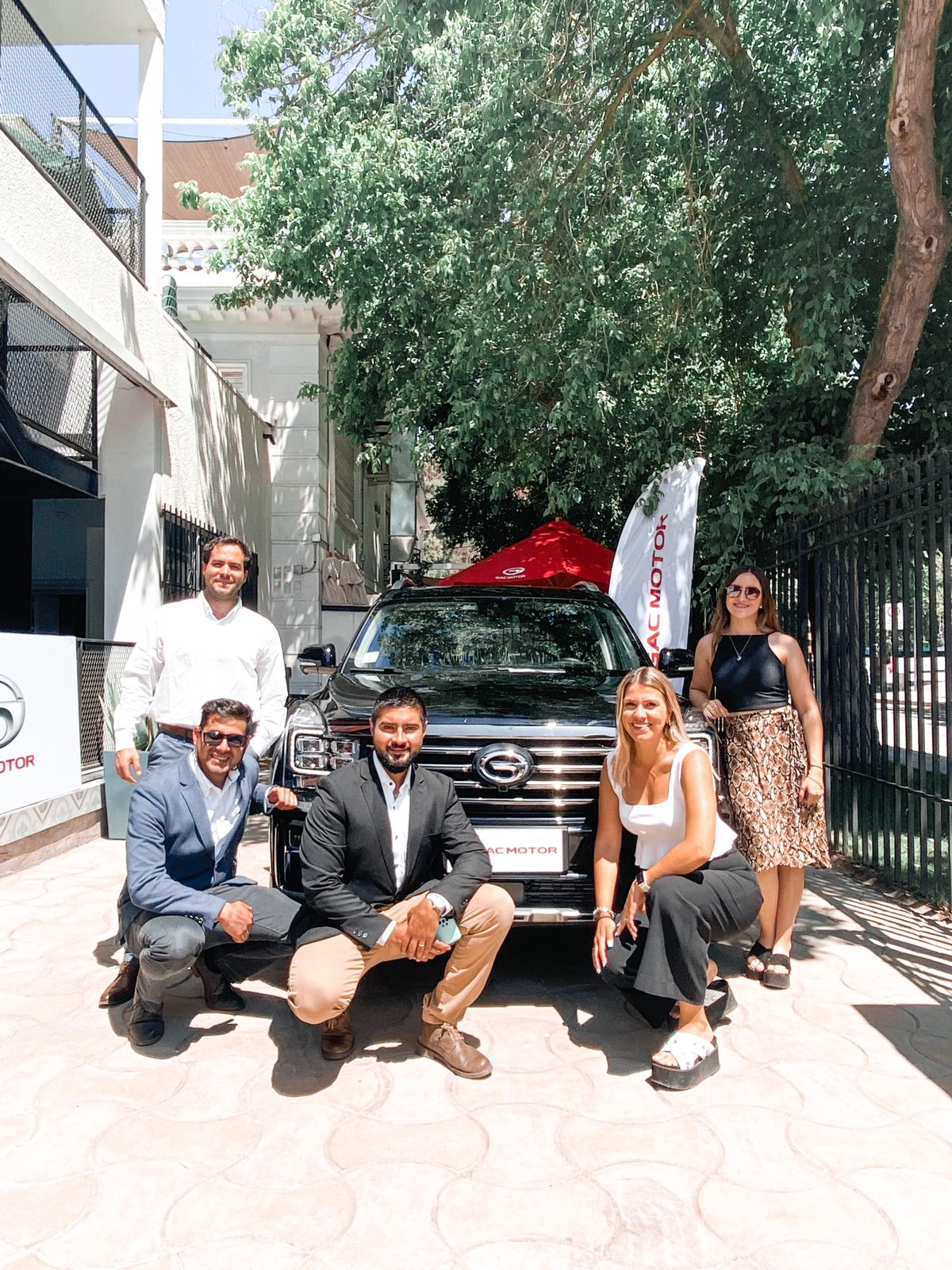 The media representatives took a sneak peek at the New GS8
By 2022, sales are expected to reach a substantial 6,000 units. "The goal is ambitious, but we are confident that we can achieve it, thanks to the extraordinary products we have and the excellent team behind the brand," Mr. Piracés said.
Connecting With the Local Market
GAC MOTOR invested heavily in sponsorship of Chile's largest national football tournament, the Copa Chile 2021. GAC MOTOR provided the official car for the tournament final, which transported the trophy to the final stadium, providing a huge amount of brand visibility and strong integration into the passion and enjoyment of football, often called Chile's "national sport".
With fantastic infrastructure, strong local marketing and of course, at the core: GAC MOTOR's high quality, technologically advanced and demand-responsive cars, GAC MOTOR looks forward to many more years of success in Chile.
Adhering as ever to the core brand concept of GO AND CHANGE, GAC MOTOR will continue to innovate vehicles, satisfying consumer demand in Chile with continually more advanced and better value cars.
This has been a fantastic first year, and the future is bright for the years to come.