The first batch of All New GS4s arrived in Paraguay recently, and a launch event was organized to celebrate and publicize their official release. The launch featured attractive displays of the brand new car, as well as guest speakers, gifts and the first deliveries to All New GS4 buyers.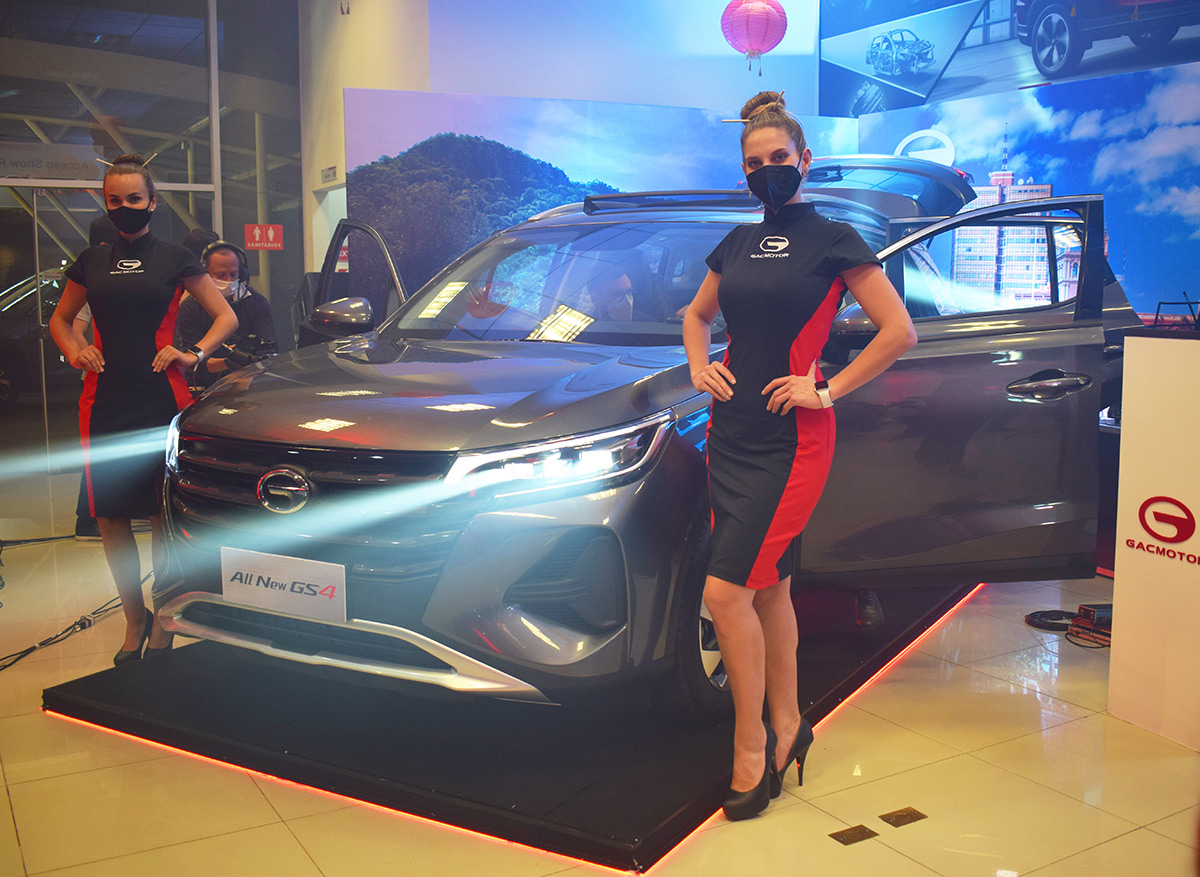 (All New GS4 Launch in Paraguay)
The All New GS4 | Comprehensively Upgraded
This brand new model is a holistically upgraded version of the original GS4, a highly popular model which has remained near the top of GAC MOTOR's bestselling list since its initial release, selling more than 1 million models overall.
The All New GS4 takes all of that original brilliance and makes it better with comprehensive improvements in design, power and technology.
The redesigned exterior features a sculpted light & shadow design concept, developed in-house at GAC R&D centers across the globe, as well as a 'floating' roof design. These make the car sportier without compromising on driver and passenger comfort.
Inside, the new car boasts higher quality seating materials, a huge 1570mm of cabin space and new dual-screen dashboard display. Under the hood, the engine is a substantial 270T. BOSCH E-turbo technology and All-Round Silent Design (ASD) help to deliver a smooth, powerful and highly responsive driving experience.
In line with the GAC MOTOR principle of innovation through technology, the All New GS4 also boasts some impressive new-era Chinese technology in the form of multiple intelligent driving assist capacities. Top of the range airbags and a high-strength steel safety car body also make the All New GS4 a solid choice as a family car.
All New GS4 Owners
The launch event also featured the delivery of the All New GS4 to Mr. Jorge Jara, who has been the owner of the First Generation GS4 since 2017.
This makes the third GAC vehicle to be owned by Mr. Jara's family - after being impressed by the quality and value of GAC MOTOR, his brother also bought a GS3 in 2019.
The launch event culminated with lively music from locally popular band Bohemia Urbana, and branded gifts handed out to all guests.
GAC MOTOR looks forward to the further development of the Paraguay market, with the All New GS4 just one successful model amongst many.