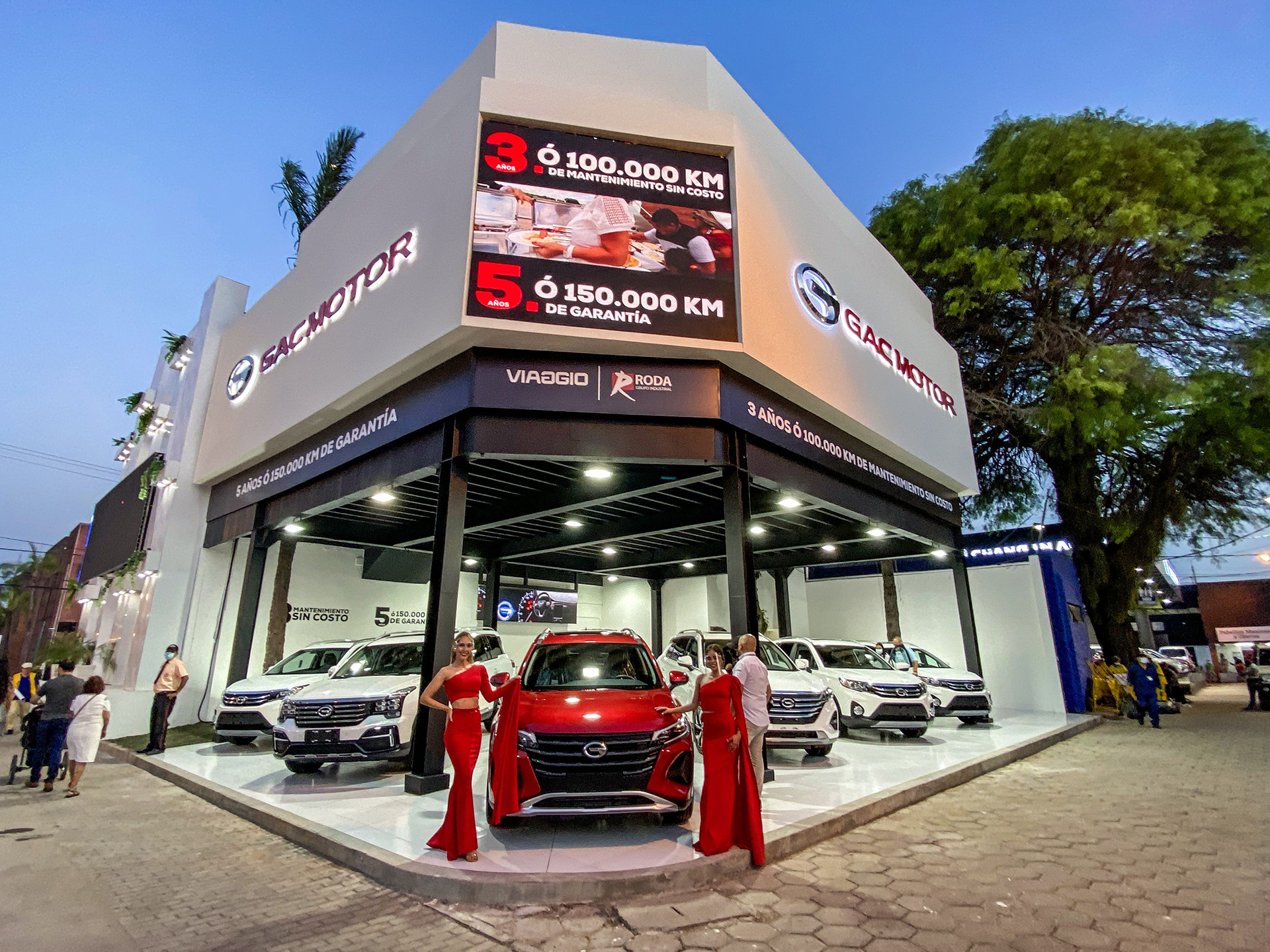 For 10 days from the 17 to 26 September, 2021, GAC MOTOR took a fleet of cars to attend one of Bolivia's biggest motor shows - the EXPOCRUZ 2021 in Santa Cruz.
GAC MOTOR's large stand featured an elegant black and white theme, displaying a large variety of models in pure white colors and sharing the exhibition space with global automotive giants such as Mazda, Suzuki, Renault, Hyundai and Toyota.
Winning Reputation with Quality Vehicles
With 400,000 visitors in 2021, the Santa Cruz Expo is an unmissable opportunity for car makers in the Bolivian market.
GAC MOTOR meticulously selected beautiful models to talk to interested potential buyers, providing fresh and approachable faces for the GAC MOTOR brand.
The most important feature of the display was, of course, the models on show. These included the GS8 GL; GS5 GE; GS3 GB; GS3 GE; GS3 GS; GS3 GB 1.3T; and finally, in standout Rosefinch Red, the All New GS4, a new and exciting arrival to the Bolivian market, as of July this year.
Having every model in shining white created a classic, combined display, demonstrating GAC MOTOR's attention to detail and inviting consumers to appreciate the dynamic, sleek design of all the models.
The GS3 has performed particularly well in several markets in Latin America, appealing to families and young buyers alike with its versatile interior and user-friendly in-car technology, and it drew the attention of many potential buyers.
Cultivating Local Markets
A key pillar of GAC MOTOR's internationalized growth plan is commitment to localization, which means building a deep connection of trust and a strong reputation among local buyers.
At the EXPOCRUZ, GAC MOTOR's display was visited by several local influencers, actors and musicians, including actor Pablo Fernández, who has previously worked with land-air videos of the GS4, and model Paula Ibañeza. The presence of these opinion leaders is a strong channel of both sales generation and brand-building, helping to elevate the GAC MOTOR brand into a visible and trustworthy symbol of automobile excellence.
GAC MOTOR is proud to have been a part of this year's celebrations, further solidifying the brand's roots in the country and helping establish stronger links between GAC MOTOR and the Bolivian people.
After a successful and enjoyable EXPOCRUZ 2021, GAC MOTOR looks forward to the continued development of the Bolivian market, and bringing the spirit of Chinese craftsmanship to Bolivia's automobile market.