Recently, the 18th Guangzhou International Automobile Exhibition was lavishly conducted, as the grand finale of all large-scale car shows in 2020. The eight major brands under the GAC Group brought along about 70 exhibition cars, displaying their latest products and technology. From this impressive lineup, a star stood out and truly caught the eye – the EMPOW55 sports car, belonging to GAC Group's own brand, GAC Motor. Much attention was drawn to the car's GPMA architecture, "Mega Wave Power" and the ADiGO 3.0 system, all part of the latest strong core technology, a distinguishing feature of GAC Extreme. GAC Group also displayed its exciting explorations into the future, with the latest and all-new smart-mobile concept car – MOCA. It gave visitors a tantalizing taste of the design and technology of the future.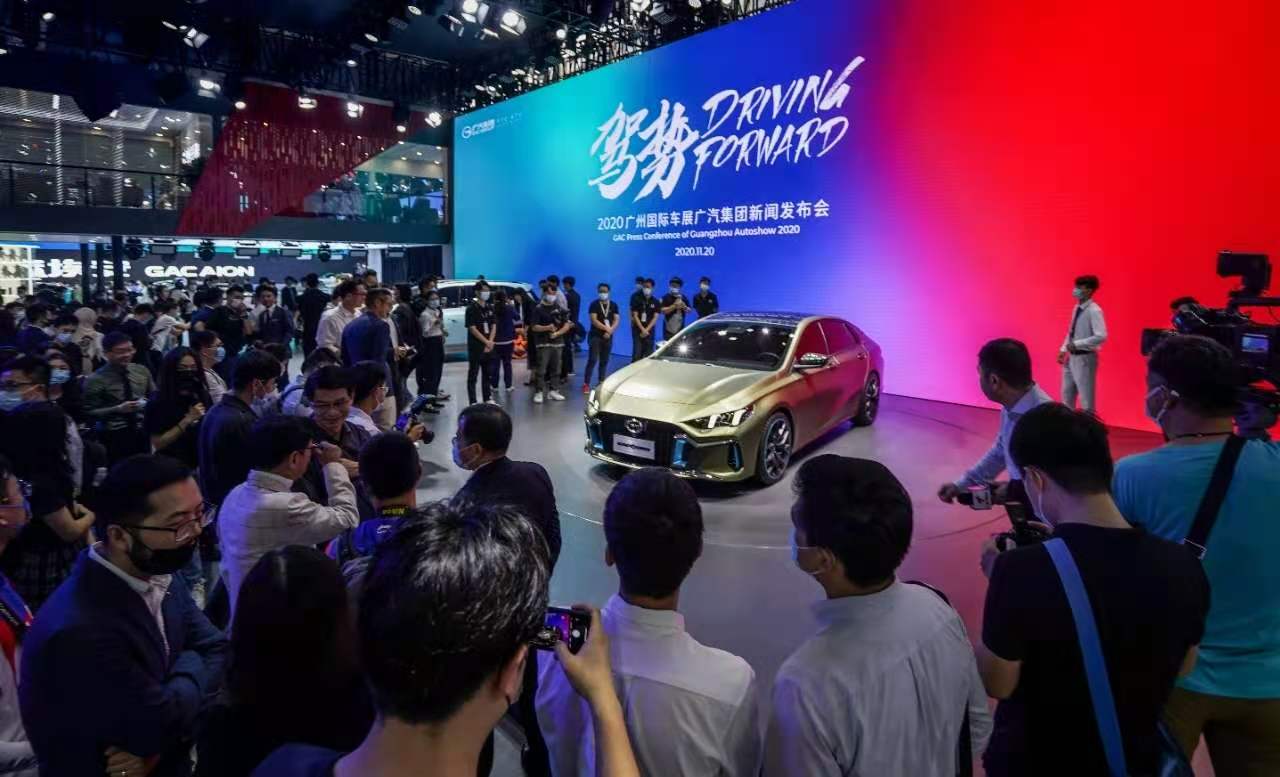 (GAC Group displays the EMPOW55 sports car at the 18th Guangzhou International Automobile Exhibition)
Official Unveiling of latest sports car model, the EMPOW55
At this edition of the Guangzhou International Automobile Exhibition, GAC MOTOR's latest sports car model, the EMPOW55, made its debut appearance to amazing effect. The refreshing "war machine" exterior produced a powerful visual attack on the senses, making it the exciting focal point of the car show. The model will be released in 2021, with hopes that it will make its way into the international market soon after.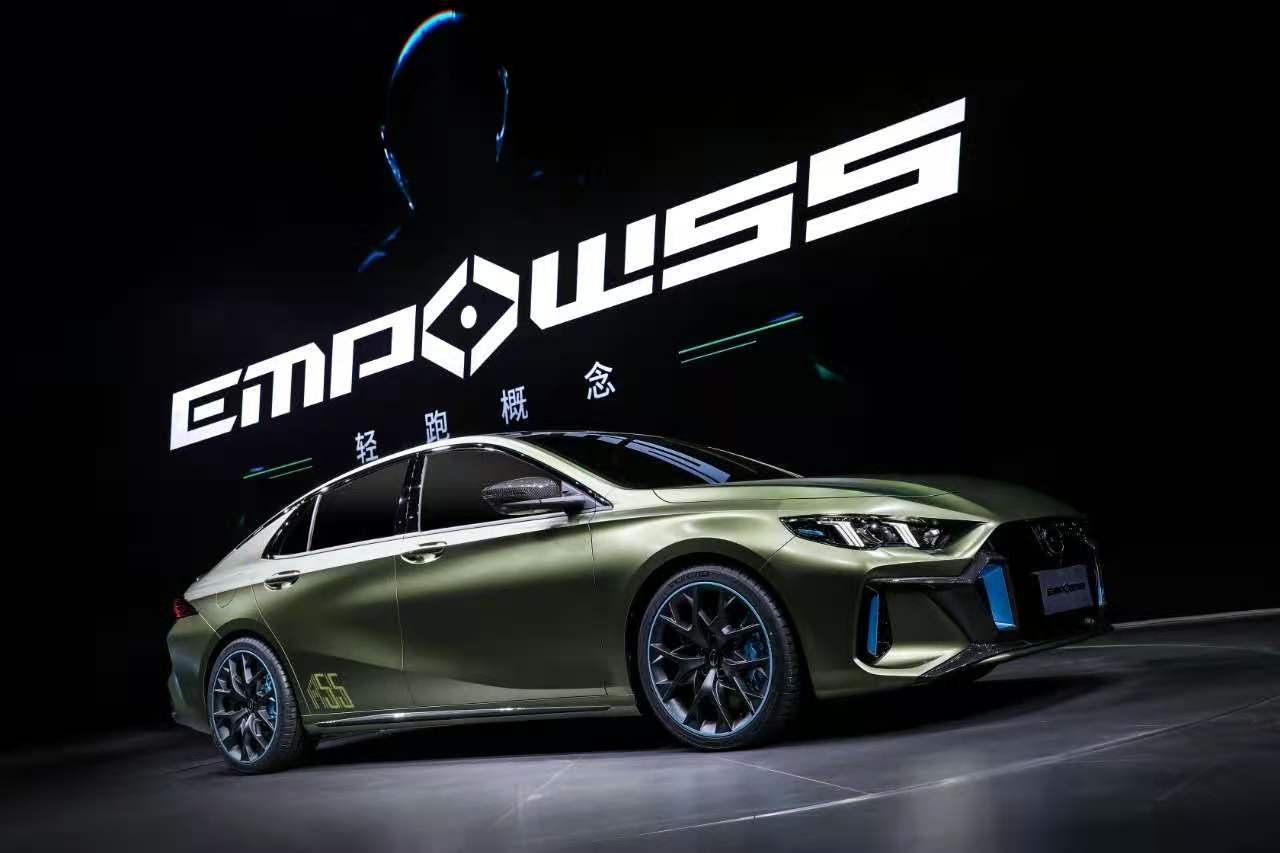 (The latest sports car model, EMPOW55)
With a low centre of gravity, short front overhang, wide track, long wheelbase and a wide body, the EMPOW55 adopts the low impact posture of a sports car. Boasting an ultra-low wind resistance of 0.26 compared to similar models, it has achieved perfection in both form and function. The Mecha grille and double-sided blade air curtain create an indelible image. Coupled with the exotic 4-exhaust engine, 18-inch vertical tail racing wheels and high-performance rear deflector, it breathes new life into the "war machine"persona. The new design term "light plastic surface" was coined for the sharp-edged and sporty EMPOW55. With its extremely low visual centre of gravity, tall and strong tail, thick and powerful shoulders, as well as full LED headlights and wing-spread phantom taillights, it defines the perfect embodiment of speed and beauty.
Relying on GAC's global outlook design as well as GAC's global platform modular architecture, the state-of-the-art GPMA sports car will further strengthen GAC's wide reach and offerings in the sports car product matrix, providing consumers with even more choices brimming with personality.
Results of Three Core Technologies Highlight Bright R&D Potential
The EMPOW55 is not merely the first sports model in the GPMA architecture; it will also ride on ADiGO's smart driving interconnected ecosystem, as well as GAC's all-new "Mega Wave Power". It is the quintessential display of "black technology" in GAC MOTOR's architecture, showing leadership in the sectors of Intelligent Driving Control and Power Technology.
The GPMA architecture addresses the major car markets in the world through its GAC Global Platform Modular Architecture. It adopts the latest findings from leading technologies around the world, focusing on the three core distinctives of "Vitality, Energy-saving, Reliability", becoming the key indicator and global leader in this industry.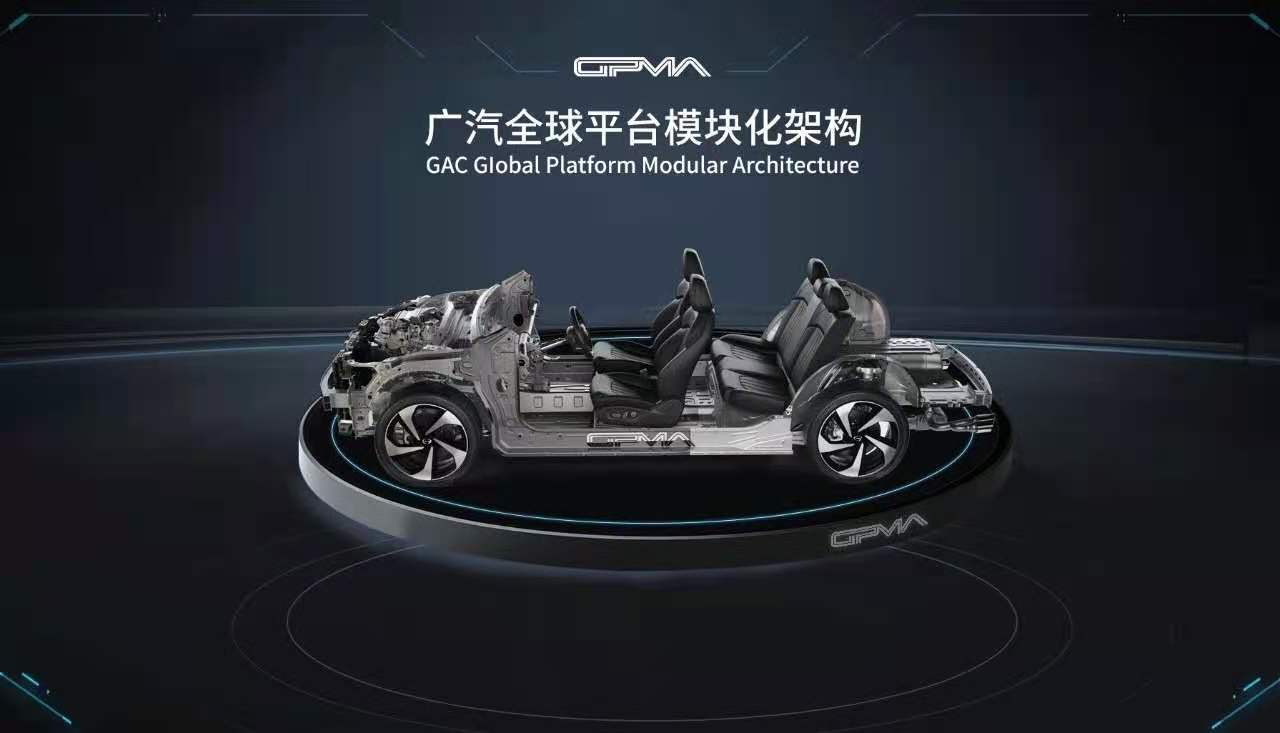 (GAC Global Platform Modular Architecture (GMPA))
With the latest "Mega Wave Power" system, GAC MOTOR's 4th generation 2.0ATK engine thermal efficiency has attained 42.10%. This is world class standard, producing greater power, agility in response and lower fuel consumption – truly a product for the future.
ADiGO's smart driving interconnected system has made improvements in all three areas of automatic driving, intelligent communication and artificial intelligence. It has achieved the goals of automated driving, AI partnership and driver recognition, bringing users into the realm of high-technology experience.
All-new Concept Car MOCA Subverts Traditional Recognition
During the exhibition, GAC Group also exhibited a car that is in line with future trends and exploration. The smart mobile space car MOCA made its debut, breaking boundaries in the areas of car manufacturing, sales and business philosophy. Amalgamating hardware, software and ecology, it turns the table on traditional thought and redefines what a car is.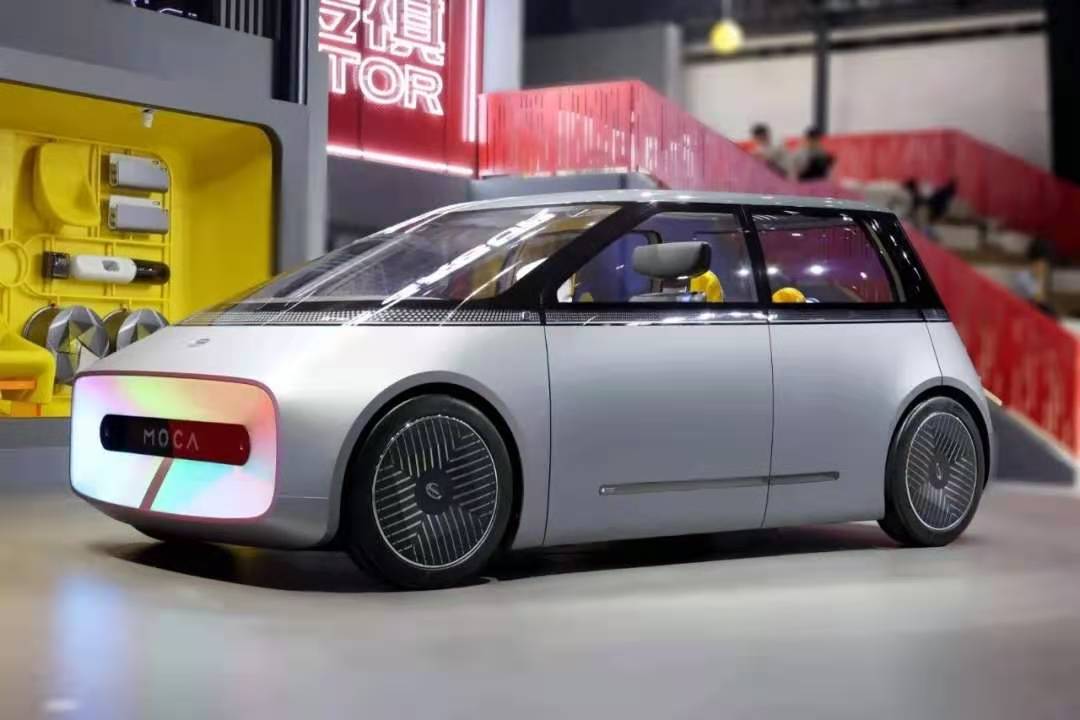 (The smart mobile space car, MOCA)
MOCA employs a great deal of disruptive designing; to achieve better spatial experience, MOCA's exterior is extremely concise, looking like a graphic symbol and producing a futuristic feel.
In addition, there is much innovation in the usage model of MOCA. Users can engage a modular system layout to achieve greater efficiency in space allocation. With the ADiGO smart driving interconnected ecosystem, we can even define the interior component system, allowing us to define our space according to different travelling scenarios. MOCA can also be seen as a business platform. Much like an app store, third party companies can make secondary developments on this platform. GAC will also continue to develop the hardware and software, as well as invite business partners to come alongside in this journey of discovery and development.
This concept car utilizes new technology to connect digitization with travelling, displaying GAC Group's deep exploration in the sphere of travelling, showing thought leadership and an exemplary foray into the future of this industry.
The Guangzhou International Automobile Exhibition has fully exhibited GAC Group's extensive product development, technology breakthroughs and future-ready results. GAC Group's progressive research and design capabilities continue to lead the industry, breaking new grounds. This explains the rapid growth of its brand, GAC MOTOR, globally. In the days to come, with GAC Group's leading technology, research and manufacturing systems, GAC MOTOR will continue to upgrade its technology, quality and service quality, bringing a better mobile experience to its users the world over.